15 facilities on 3 continents
Nearly 300 active & pending patents
Colson Medical Builds the Future of Health
Global health technology is complex and always evolving. Solving the challenges of this field demands expertise, innovation, and dedication. At Colson Medical, our subsidiaries are the future of medical technology around those principles.
Expertise: building our teams with leaders from around the world
Innovation: consistently expanding our capabilities to engineer creative solutions
Dedication: We're here for the long-haul, and invest in our families of companies
What does Colson Medical do? It supports companies that are improving lives around the world.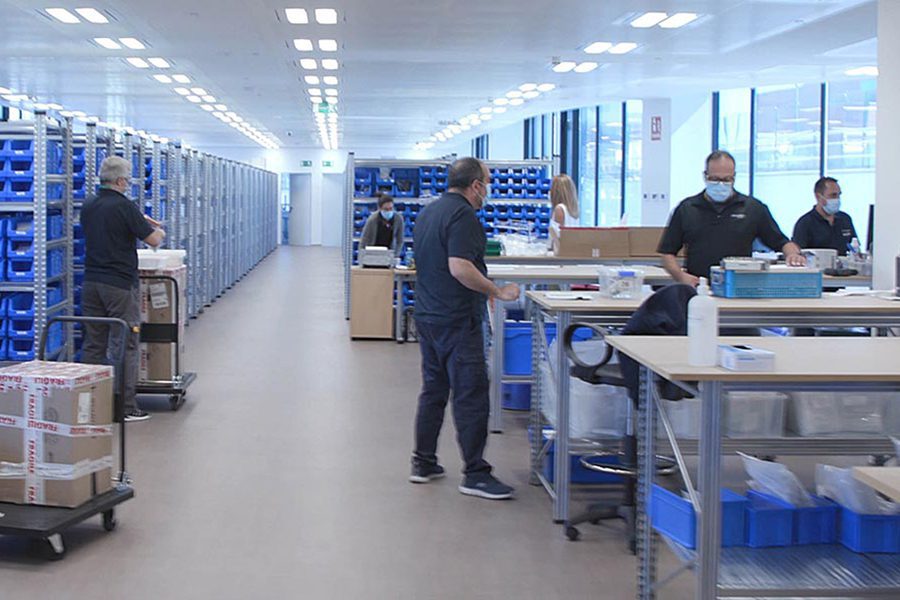 Designing and Manufacturing Innovative Medical Devices
Colson Medical's complementary business lines design and build a wide range of devices in the United States and around the world, with offices in China, UK, Spain, and Germany.
Medical Device Companies
Our medical device technology companies are nimble, disruptive, unique businesses that are at the forefront of innovation. They leverage our reach to continue to grow and create.
Acumed
Worldwide leader in extremities and trauma fixation plates and screws for over 30 years.
Acumed includes the Osteomed brand of products, which are focused on craniomaxillofacial, neurosurgery, and extremities markets.
MicroAire Surgical Instruments
Founded in 1977, uniquely positioned as a leader in specialty markets within aesthetics, hand surgery, and orthopedic power.
Medical Contract Manufacturing
Our medical contract manufacturers build and distribute for our brands and for leading medical OEMs around the world.
Precision Edge Surgical Products
Contract manufacturer of precision surgical components, orthopedic and spinal instruments since 1989
Apex Tools
China-based contract manufacturer of high-quality orthopedic and spinal instruments, and orthopedic implants.
The Colson Medical Approach: How Our Growth Is Changing The Field
Colson Medical is growing into one of the world's leading designers and manufacturers of medical devices. Our vision is to establish a premier healthcare medical device and manufacturing organization. Our acquisition strategy is to partner with companies who want to be part of that exciting vision.
It's not fast. We're not interested in buying a company for parts. We're in it for the long-haul. It isn't glamorous, but it's the right way to do business. It's the best way to help improve lives around the world.
What are we looking for?
Solid companies looking to take their business to the next level
Family-owned companies who want to protect what they've built
Innovative ideas that can continually improve medical care
What do we bring?
Support: we provide a permanent source of capital and stable home for your business to flourish
Commitment: we don't manage quarter to quarter. We're looking at the long-term health of our companies with a commitment to building a market leading medical segment inside of Marmon
Trusts: Decentralized operating style built on trust and shared values so you can run your company, keeping intact its legacy and brand equity
Options: We believe we offer a compelling alternative to the traditional private equity model of ownership
About Colson Medical
Colson Medical is part of Marmon Holdings, the "biggest company you've never heard of." As part of Marmon, we have the support and the backing we need to continue growing, support our employees, and provide great jobs around the world.
We value respect, hard-work, and quiet determination. That's been our way for almost 70 years. It's how we'll keep doing things for years to come.