A True Partner With Our Companies
At Colson Medical, we believe in doing things the right way.
Colson Medical provides support, guidance and resources to our businesses. We invest in our companies because we believe in their vision, people, and potential to do even more.
What Colson Medical Does
At Colson Medical, we are dedicated to providing solutions that enable the best possible clinical outcomes for patients. We thrive on delivering more capabilities to health care professionals worldwide. And our people truly make all the difference.
When we look to acquire a company, we make sure that it has consistent values, is innovative, and that we can bring our expertise to make its bright future even brighter.
With over 1,300 team members globally, we bring together people, facilities, research and technology to improve patient outcomes by:
Focusing on quality and safety in everything
Collaborating with customers to ensure exceptional products and solutions
Expanding development capabilities to drive continued innovation
Developing patented technology and products
Delivering educational programs for medical care providers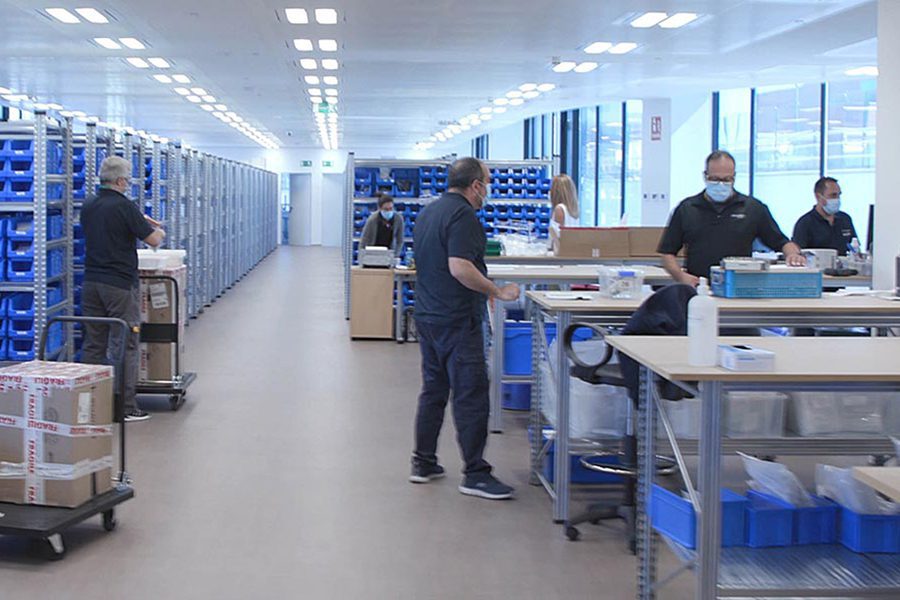 Our Corporate Structure
Colson Medical was acquired by Marmon Holdings in 2019, one of the world's largest holding companies. Marmon is a wholly owned subsidiary of Berkshire Hathaway. Marmon comprises more than 100 autonomous businesses serving diverse industries and markets worldwide.
Our alliance with Marmon enables the Colson brand to leverage the scale, resources, and capital support of a Fortune 500 company. With this backing, our medical group is able to provide governance, guidance, and support to accelerate the strategic plans of our companies already doing great work.
Innovation propels us. Our backing gives us a competitive advantage. Our future is limitless.
Our History
Headquartered in Chicago, IL and founded by the late Robert Pritzker, Colson Medical, LLC designs, manufacturers, and distributes specialty medical devices across the globe through its distinct operating companies.
1953
Robert and Jay Pritzker purchased Colson Corporation, a caster company in Elyria, Ohio.
1964
Colson Corporation changed its name to Marmon after the acquisition of Marmon-Herrington. Bob Pritzker served as Marmon's CEO until his retirement in 2002.
1970s - 1990s
Marmon acquires the core of our medical companies, MicroAire (1979), Precision Edge (1994), and Acumed (1999).
2002
Bob Pritzker spun off a handful of companies from Marmon (including the medical device businesses) and formed Colson Associates.
2019
Marmon Holdings, Inc, a Berkshire Hathaway company, purchased a majority interest in Colson to become the new Medical Group within Marmon.
Marmon provides a source of financial strength, stability, and long-term capital support for the Colson Medical companies to flourish.
An Unwavering Belief In Making Lives Better
No matter what the corporate structure at Colson Medical has looked like, the mission was the same: let's make lives better. We've never wavered from that. As we continue to grow, our commitment gets even stronger.
The future of Colson Medical is bright. We want to keep working with the right companies and people to make it even brighter.